A Bit of History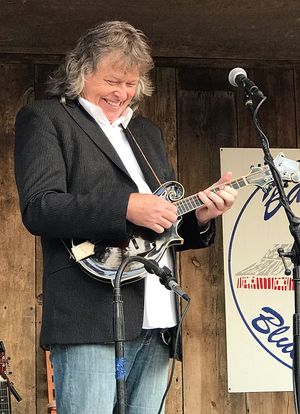 It all began in 1991 when we secured a job creating the music for a toy line for the "Bill & Ted's Excellent Adventure" movie. The experience helped launch our first studio and we never looked back. The studio continued to grow over the years, recording all types and styles of music. We started a small bluegrass record label (Legend Records/ Lavenir Records) but decided to put it to bed when the label model started to change and we found ourselves taking on too much. Shortly thereafter, Rick went on the road to play with the Gibson Brothers. It only made sense to downsize the studio, but we kept our hand in it, doing personal projects and a few CD's here and there.
Rick decided to leave the road after about four years of traveling to concentrate on our instrument business, Rick Hayes Instruments. Around 2010, he was ready to play out again and Nightflyer was born. The band had a very successful eight years of touring the Midwest, completing three recordings, and enjoying a very loyal fanbase. Rick now playing electric guitar with his new band, Lincoln County Regulators, a band with an Americana Midwest Rock sort of feel.
As much as Rick loves making instruments and performing, the one thing I love, is to watch him create music in the studio! Whether it is pulling the best possible recorded performance out of a band or creating original music with songwriters -- you can tell he is in his element. I have seen many songwriters bring in a skeleton of a song and Rick is able to envision and then deliver a finished product up to and often far beyond their expectations.